Partake In Paducah began in 2015 when one city newcomer began documenting her discovery of Paducah's unique people, businesses, and culture on social media. Soon, her journey became a powerful movement as Paducah's locals showed their own love for the city by posting personal photos and stories using the hashtag #PartakeInPaducah.
Jonas Neihoff, President of Socially Present, believed Partake In Paducah could grow from an informal movement of local pride into a well-crafted storytelling vehicle that both celebrated Paducah's diversity and highlighted its strength as a unified community of businesses, homeowners, artists, and innovators. Socially Present acquired the original Partake In Paducah social media accounts in December 2017 and set out to achieve that mission. The goal was a lofty one that would require a defined brand that resonated with the masses, reaching beyond social media and well into the community.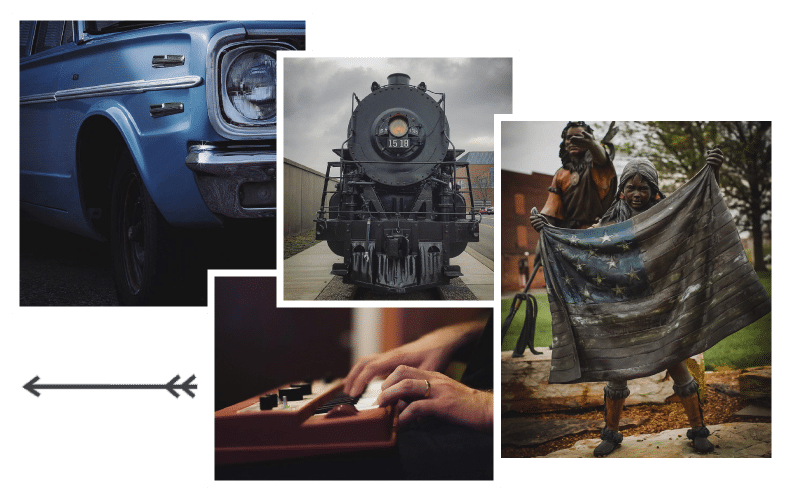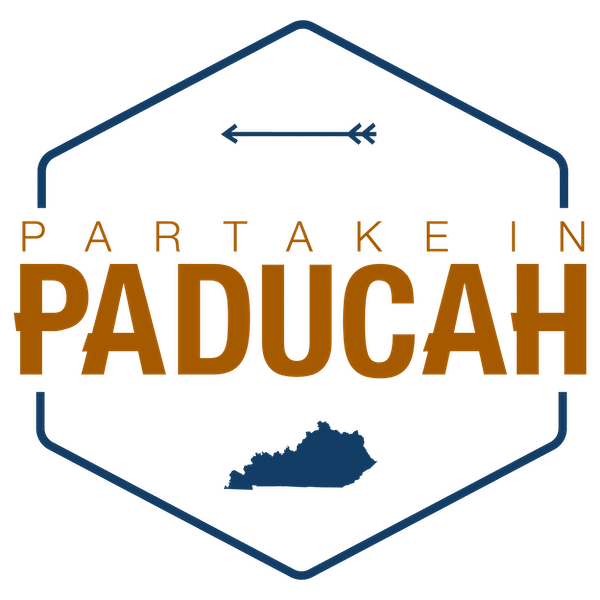 Challenge 1
Develop a Singular Brand to Serve as a Collective Expression of An Entire Community
The first project was to develop Partake In Paducah's brand. Developing a single brand that reflected the Paducah community as a whole was a challenge. The brand had to celebrate Paducah's diversity while also unifying its residents. A flexible brand approach was adopted. With no set colors, the logo suits the varied textures and flavors of the city. It serves a reflection of the people, places, and things that make Paducah the city it is.
Why Does the Arrow Point to the Left?
The arrow was originally placed by the founder as a way to direct people from across the state West. It was an invitation to Partake in all that Paducah and the rest of Western Kentucky has to offer.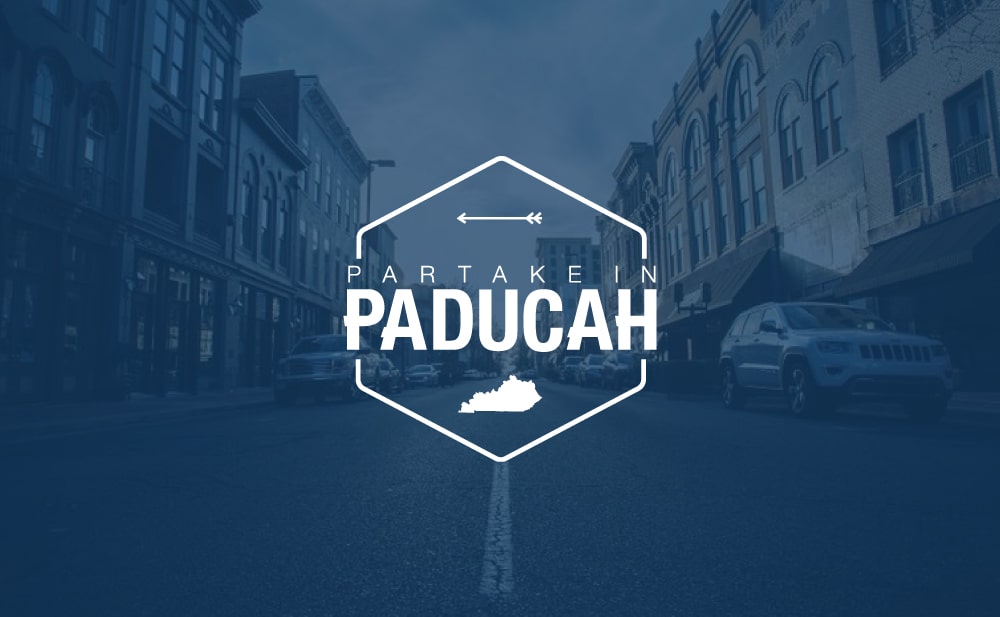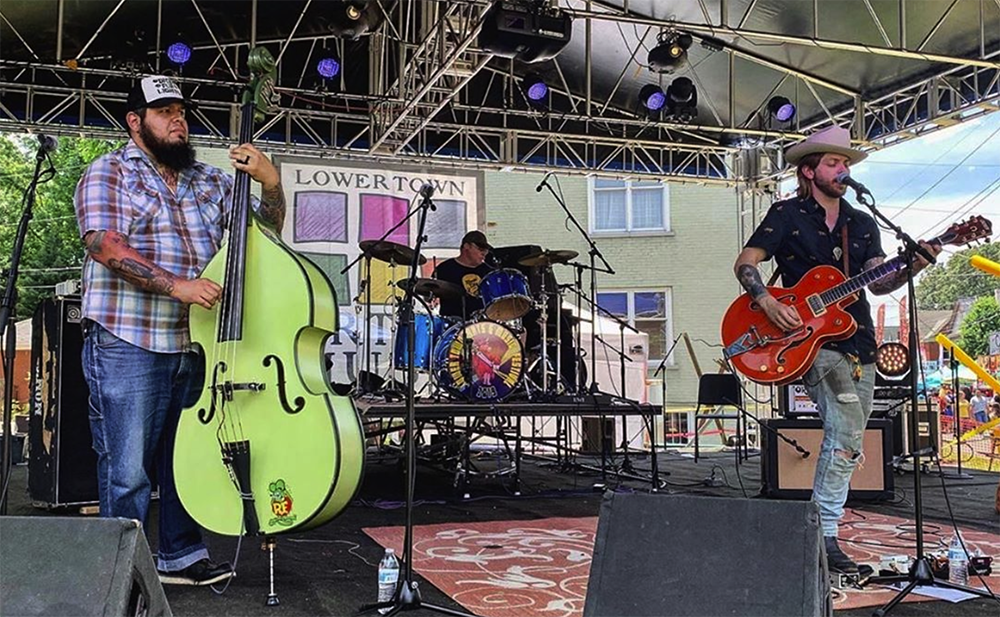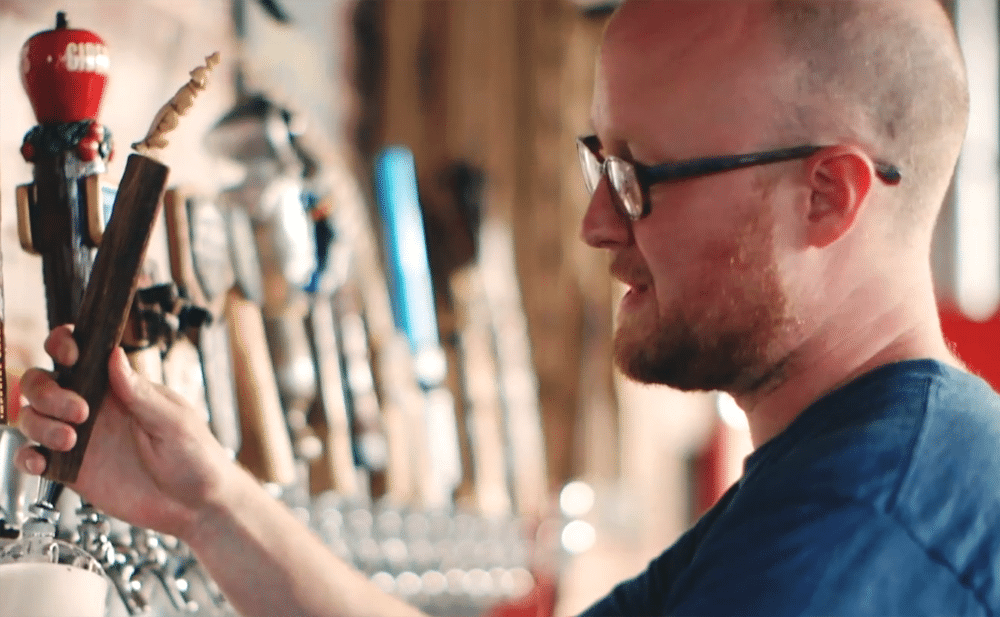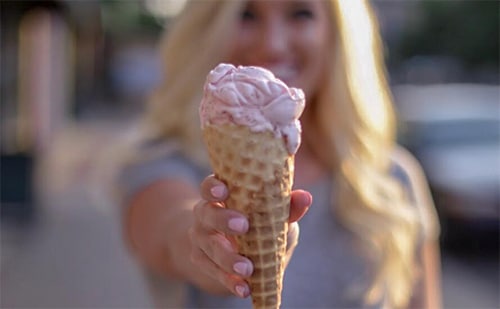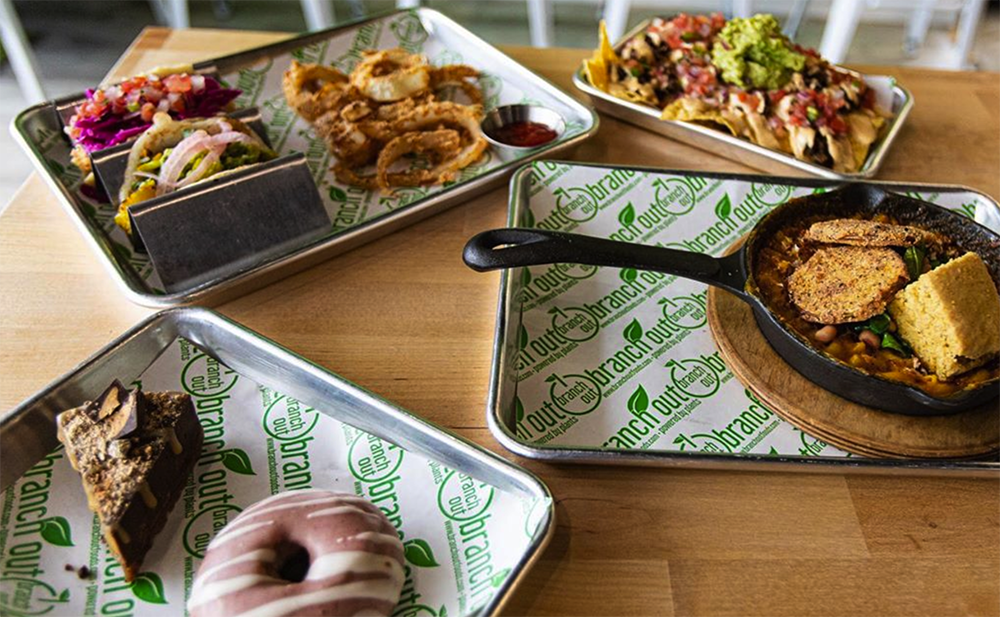 Partake in Paducah is more than just a hashtag or a catchy tagline. It is an invitation… to taste, feel and experience all that Paducah has to offer. It's a call to help shape our city into the one so many of us envision.
Challenge 2
Expand the Medium with a Website
An expanded Partake In Paducah brand needed an expanded online presence. Socially Present designed a website around gorgeous images captured on Paducah streets and used it to publish stories about the people, places, and things that make the city special. The goal was to present content in a way that made its audience feel like every photo, film, and story was a front-row seat to Paducah's greatness, beauty, and eccentricity. Whereas social media shared the beauty of Paducah through stunning photography, the website was a place where the stories behind the photos would be shared.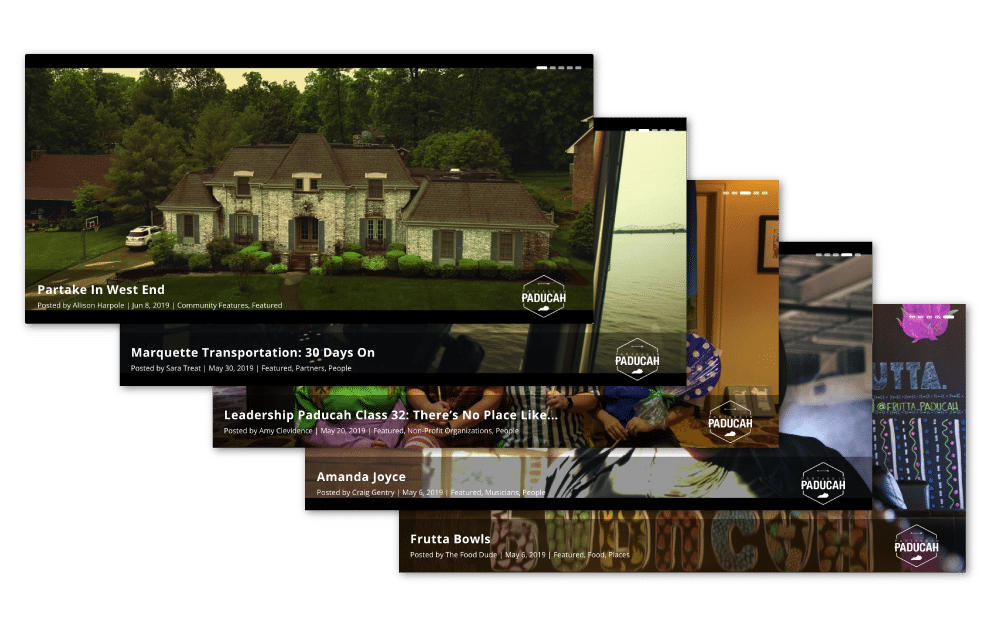 The site launched in the spring of 2018 with a clear mission: to promote written and video stories that tell the stories and document the history of the people, places and things that make Paducah who and what it is. At the time of the site launch, press releases and calls for content were submitted. Stories in alignment with the Partake In Paducah soon flowed in from a variety of sources.
Partnerships followed with collaborative work produced by Partake In Paducah and a variety of corporate and individual partners. The top-performing collaborative story was developed in partnership with Greater Paducah Economic Development and Four Rivers Nuclear Partnership. This was a film project entitled "Why Paducah." The film vividly describes the unique environment and opportunities that would compel someone to live in Paducah. This film attracted over 61,000 views on Facebook in its first week online.
THE RESULTS
A Community Connected
Partake In Paducah's reach exploded over the course of its first year as an independent entity. The public responded positively to the brand and the content. Both the Instagram and Facebook accounts grew, the latter by more than 30% to 12,000 followers.
Partake In Paducah also forged community partnerships to help share its images, films, and stories with as many people as possible. The brand's social media and web content now reach 500,000 people per month through a partnership with West Kentucky Star. Hibbs Insurance feeds the Partake In Paducah Instagram feed to its outdoor billboard which is displayed to the occupants of 26,000 vehicles per day. Tanager Productions is also broadcasting Partake In Paducah's Instagram images across 50 digital display screens in local restaurants and shops throughout the region.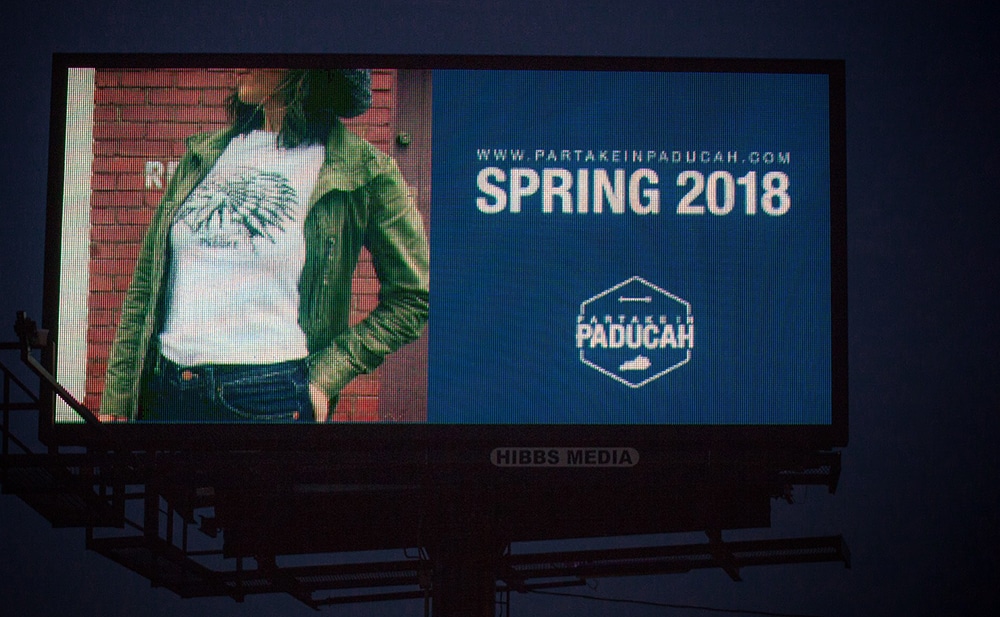 Partake In Paducah is still innovating. New website features and additional community partners are joining the movement to reach bigger audiences—with even larger collaborative goals: working together to grow the Paducah community.