Non Profit Film PRODuction
Stories are a powerful way to bring to life your mission to make the world a better place. Clarity is key for a non profit to reach both their donors and the people they serve.
Casa For Children
Special Advocates
Hopkinsville, KY 
– VIDEO PRODUCTION
United Way
2016 Partner Film
Paducah, KY 
– VIDEO PRODUCTION
Matt's Hats
Hope over Childhood Cancer
St. Louis, MO 
– VIDEO PRODUCTION
Healthcare Film Production
Healthcare is one of the key industries we serve and believe digital storytelling through film production brings to life all that doctors, nurses and other healthcare professional do to keep our communities well.
Strawberry Hills Pharmacy 
Commercial Film Production
Paducah KY 
– VIDEO PRODUCTION
Baptist Health
You Are Never Alone
Paducah, KY 
– VIDEO PRODUCTION
Healthworks
Corporate Healthcare Film
Paducah, KY 
– VIDEO PRODUCTION
Lundberg Medical Imaging
BETTY "TELL YOUR DOCTOR" Television commercial CAMPAIGN. This was a hugely successful film campaign pushed through television and social media.
Paducah, KY – VIDEO PRODUCTION
Construction and Industrial Film Production
There is no greater honor for us than to tells the stories of the companies that have helped build America. It's our personal passion to hand the marketing and communications of construction, mining, engineering and industrial manufacturers. Telling their story is always a visual gold mine and film is a powerful way to do it.
ARCH ENVIRONMENTAL Equipment
Conveying Confidence
Paducah KY 
– VIDEO PRODUCTION
EZ Portable Buildings
A Rap film with a humorous approach
Paducah, KY 
– VIDEO PRODUCTION
Beltline Electric
The magic of electricity Film
Paducah, KY 
– VIDEO PRODUCTION
S and L Industries
Mining Industry Film
Southern Illinois 
– VIDEO PRODUCTION
E.T. Simonds Construction
Construction FIlm
Carbondale, IL 
– VIDEO PRODUCTION
BFW / Marcum Engineering
How Engineering shapes our environments
Paducah, KY 
– VIDEO PRODUCTION
Culture and Public Services Video PRODUCTION
Celebrating culture and community services is key to creating momentum in a city and driving economic development. In addition to films that highlight the unique culture of our communities, we work very closely with our local government and economic development organizations to market public services and cities as a whole.
Paducah Police Department
Recruitment Film
Paducah, KY 
– VIDEO PRODUCTION
Paducah Power
Power Utility Provider
Paducah, KY
MCcracken County Goverment
200 years in the making
Paducah, KY
Coffey and Lynn at Kirchoff's
When the Saint's Go marching in
Paducah, KY – Video Production
Blue Bird Cafe – Songwriter
Daniel Neihoff Original Video
Nashville, TN  
– VIDEO PRODUCTION
ALS ICE BUCKET CHALLENGE
Community Challenge film
Paducah, KY  
– VIDEO PRODUCTION
Education VIDEO PRODUCTION
From grade school to colleges and universities, our film team has a wealth of experience in telling the stories of an educators' impact on students' lives and experiences that shapes us all in our early years of life.
Southern Illinios University
Experience SIU Film
Southern Illinios
– VIDEO PRODUCTION
McCracken Board of Education
Rebrand launch film
Paducah, KY
– VIDEO PRODUCTION
MCcracken County Pre Schools
Early education Film
Paducah, KY
– VIDEO PRODUCTION
Josh Marberry
Creative Director of Film
Time is the most precious non-renewable resource in our world and one of the greatest gifts life has to offer. When we're young, we're generally unaware of the wealth we possess until we lose something dear to us for the very first time. Like anything else, time becomes increasingly precious as it begins to run out. Picking up that tape camcorder at a young age was my best attempt at holding loved ones together when time was drifting them apart. As filmmakers, our greatest gift to another human soul is an anchor in life. Sometimes a movie or a picture taken somewhere down the line is enough to remind us that we are still here. That shared experience held in place is evidence that we were real, so were they, and it was important somehow. Using a camera this way in the field we work in today is done with that same spirit. We have the privilege of meeting some of the most incredible people at their most inspired times.
Over the years I've spent at Socially Present alone, I've seen the bright faces of visual artists, musicians, actors, entrepreneurs, teachers, soul-searchers, and community leaders light up with accomplishment. In this revolving cast of human beings, nothing validates this cause more than the understated soul given a voice for the first time: The Storyteller who thought they had no story to tell or lesson to teach. These are the ones who make this whole thing take flight
Samantha and I believe strongly in the emotion of an image and dignity of the human life it represents. Sharing this world of color, light, sound, and human contact with this brilliant, talented, and caring team-mate has been the greatest creative experience of my life. You cannot do this job without love for others, and I get to be close to that kind of communication every single day we put our hands to this work. Working with her keen eye, bright perception, and sensitivity to the emotional undertones of an image is a sharpening experience daily. Going from dark editing rooms out into the world of making friends with strangers, we do this with love in our hearts.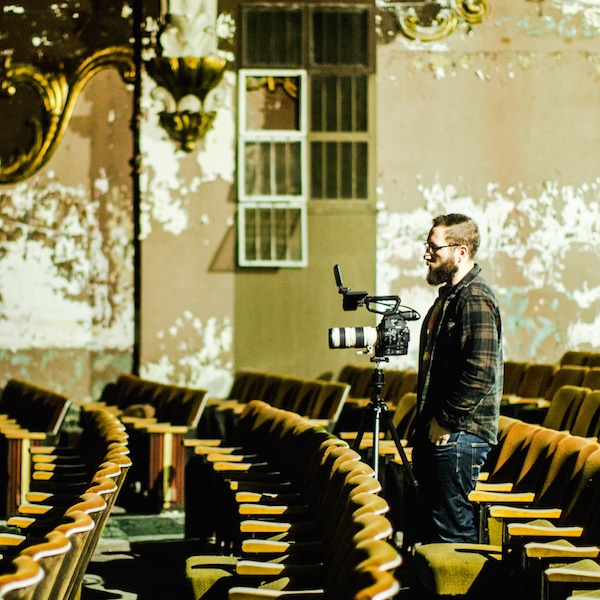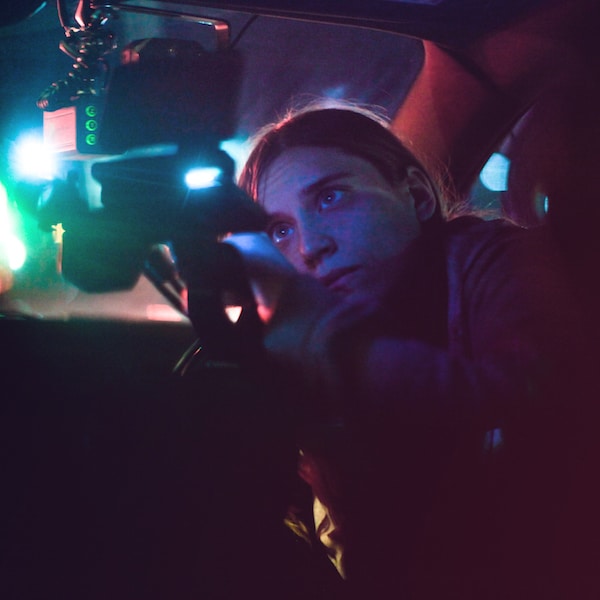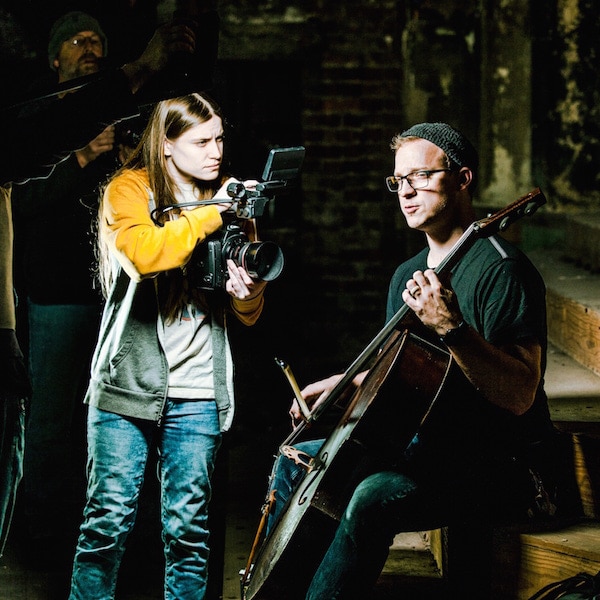 Marketing Paducah kY, St. Louis, Nashville, Louisville & beyond.