The 4 Channels of Content Marketing


website, Blog, Email, Social Media: How They work together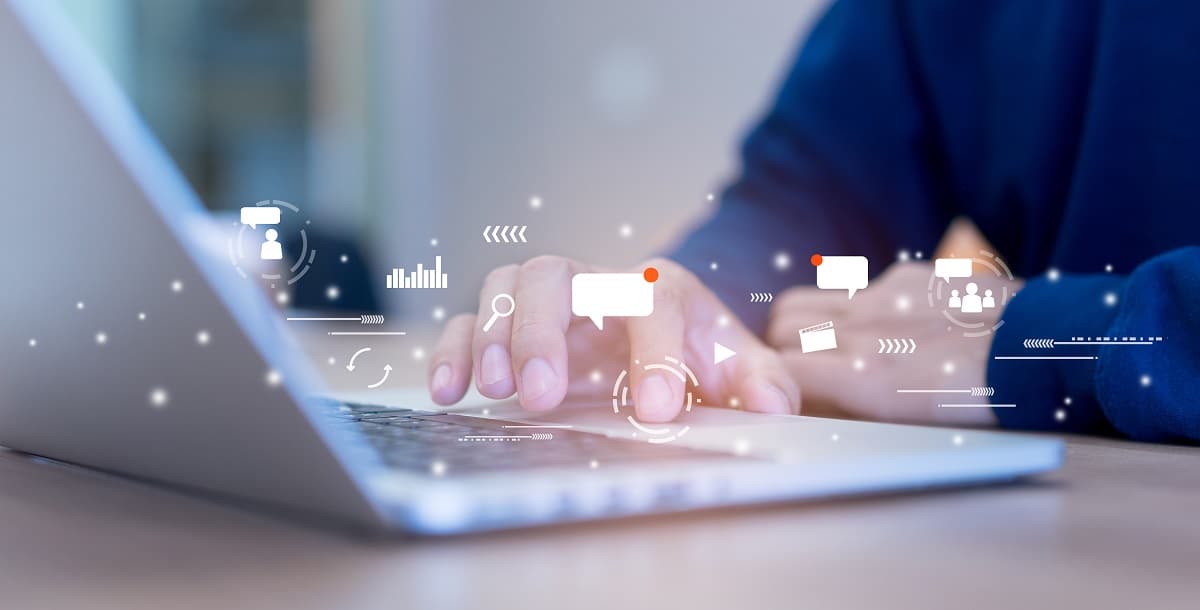 Content marketing is an essential component of a digital marketing strategy. Internet users can easily distinguish between reliable and untrustworthy businesses based on the quality of content they use. The effectiveness of content has seen 70% of marketers invest in content marketing. More marketers also plan to increase their investment in content creation and distribution.
But how do you showcase your content effectively? This post explores four content marketing channels and examines how you can blend them for a successful digital marketing campaign. 
A website is the ultimate digital marketing tool. It serves as a channel for your content. Whether it's an information or eCommerce site, you need fresh, relevant, and quality content to boost engagement with your target audience.
Your website helps build brand visibility, enhance brand awareness, build trust, and provide a platform for engagement, a digital store for executing sales, building your SEO efforts, and much more.
A blog is a regularly updated web content page featuring helpful information for a target audience. It is a flexible channel where you can feature diverse content types such as articles, infographics, video, animations, or graphics. You can build a stand-alone website or a web page on your main website.
A good blog can help with growing web traffic, lead generation, search engine optimization (SEO), brand awareness, building trust, driving your social media strategy, promoting your products/services, and improving customer engagement.
Email is one of the most influential business communication channels. This content channel is integral for lead generation and conversion. Creating email content is easy and you have multiple tools available for the task. 
More than half of the world is on social media. Social media content spans multiple platforms from Facebook, LinkedIn, Twitter, YouTube, WhatsApp, Snapchat, and other networks. Content on social helps with brand awareness, visibility, generating web traffic, building trust, lead generation, and sales conversion, among other uses.
building a multi-channel content strategy
Multi-channel content marketing entails blending these key content channels. It is a customer-centered strategy, where you produce and publish different content types on several channels (online and offline). For this approach to work, these channels have to work seamlessly and you must have a unified message. The idea is to reach more people using the same message.
At the center of multi-channel marketing is your website. This is where you want to drive traffic from your social media platforms, blog, or email campaigns.  You must have a defined audience, goals, and customized content for each of these channels. More importantly, learn the best practice for any content channel you wish to use.
Start by creating a landing page on your website where leads will first come from other channels.  Any posts on social media, email, or blog must have links back to the landing page. You should also have a powerful call to action (CTA) on all your content to get the desired reaction.
As the marketing campaign continues, keep, monitor, and track the performance and identify areas that need improvements. A content marketing platform also comes in handy. It automates the marketing process, provides insightful data in real-time, and improves your campaign's efficiency. 
Content marketing is a versatile medium that you can use to inform, entertain, boost search engine optimization (SEO) efforts, build trust, improve engagement, build long-term relationships, boost sales, and so much more. With multi-channel marketing content, you can achieve these outcomes faster and more efficiently. 
Contact us today to unlock your marketing potential.