Should I Get a Custom Website or Use a Website Template?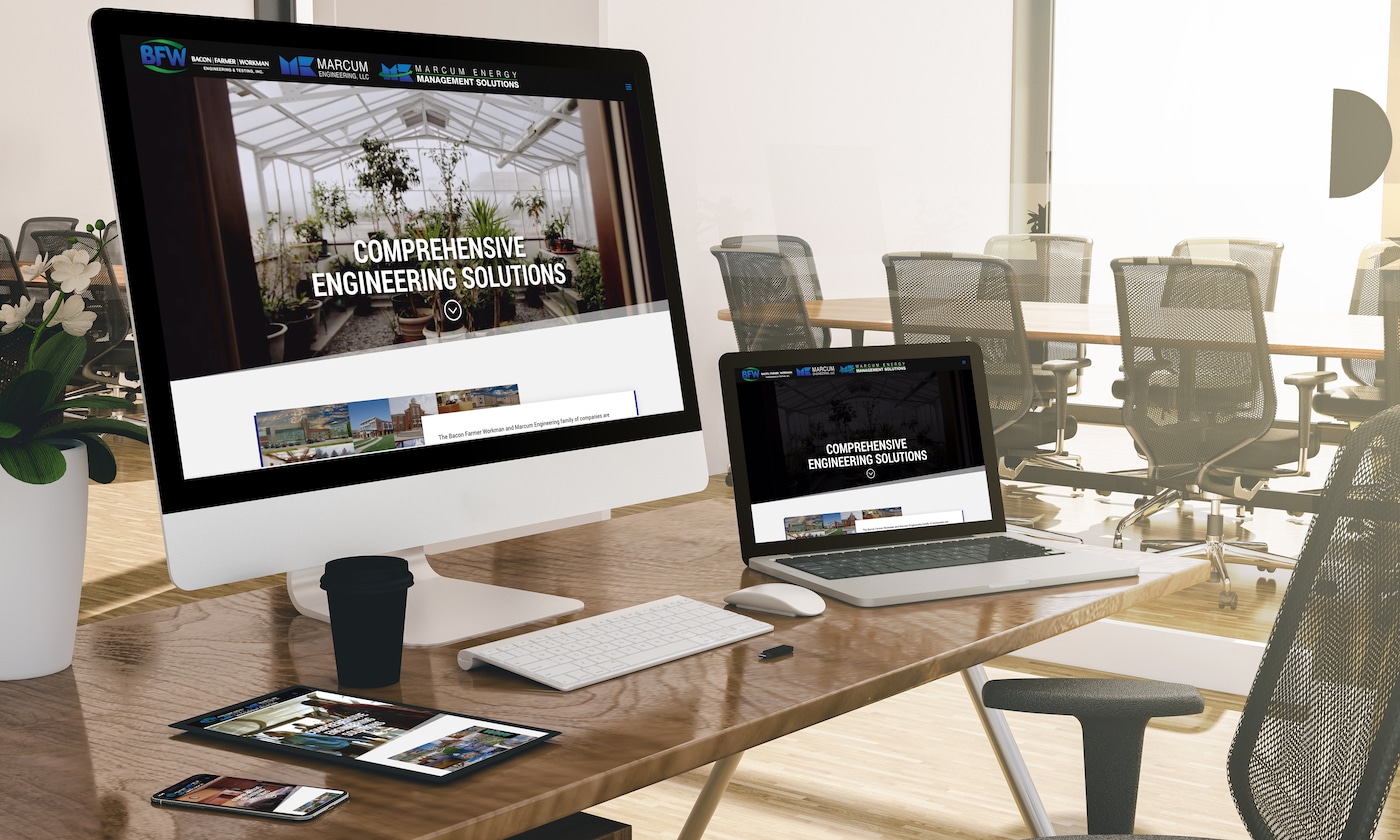 Whether you are launching a new website or need an upgrade on your current website, you have two main options. You can choose a pre-designed template from companies like Wix or Squarespace or start from scratch and hire a developer to build a custom website from the ground up. Read on to learn how a custom website compares to a template and why a custom website is a better option in the long run.
A template saves you time and money on the front end. You simply pick your palette, fill in the content, purchase a domain, and publish the site. However, you quickly discover that you are limited by site designs, tools, and features. Plus, you will likely get a design that doesn't set you apart from your competitors.
A custom website solves this problem by giving you endless options for fine-tuning your layout and a website that reflects your brand. The trade-off is that you will devote more time building and maintaining the site as you go. A custom site is also a bigger financial investment.
What Is a Website Template?
A website template is a pre-designed layout that allows you to choose from pre-design layouts. You can create a simple website and add elements such as your company logo, photos, written content, and other features.
Website templates require no experience with coding, web development, or web design. A website template may be ideal if you have a small business and only need a few quick pages with limited content on your site.
Some benefits of a website template include: 
Quick, easy setup

Affordable plans

Built-in functionality

Doesn't require web design/development knowledge

Lots of baseline options available to suit almost any business

No in-house web team required
WHAT IS A CUSTOM WEBSITE?
If you are like most successful business owners, you don't have time to manage a website. Chances are, nobody on staff has the time or ability to do it either. You also take pride in creating a unique experience for your customers while distinguishing your brand from your competitors. Plus, you want a higher ROI from your marketing budget.
This is where a custom website offers value. While it will take more money and effort on the front end to build your website, the payoff is a platform that is uniquely yours and does exactly what you want it to.
Some benefits of a custom website include:
 ●      A design tailored to your brand
●      An engaging, positive customer experience
●      Unmatched search engine optimization (SEO) and performance
●      Ability to adjust your site as you go
●      Endless features and options for personalizing your site
●      A more secure site less vulnerable to cyber attacks
Is your current website everything it should be?
There are several practical advantages of choosing a custom website over a template website.
It's All About Branding
Your brand is your business and marketing concept that helps your target audience identify and identify with your company. It shapes consumers' perceptions of your organization and your products. As such, it is highly unique and separates you from the myriad of other companies in your industry.
So, why would you choose a web design that isn't uniquely yours? More importantly, how can a generic website template accurately reflect what your company is about and what your organization stands for?
Consider the core elements of your brand identity that you would add to your website like your color scheme, brand fonts and elements, and company imagery. All of these elements create a public image and culture that connects with your buyer persona. While it's possible to find or even create some of these elements in a website template, there's no way to capture their true essence.
Remember: Branding is about personalization. It's an extension of your organization's values and mission. It's almost impossible to encapsulate in a pre-packaged template designed for you by someone who doesn't know anything about your brand.
A custom website gives you the opportunity to put your personal touch on brand and graphic design, messaging, and layout of your platform. It is a product of your company's vision, imagination, values, and goals. As a result, it is a true reflection of your brand.
Unlimited Web Design Options
A template website can be a quick, low-cost solution if you're launching a startup and need to get a site up and running fast on a tiny budget. However, it doesn't take long to discover how limiting a template can be.
You may need to add features to your website that templates don't provide. Or they provide them at an additional cost. By the time you spend money adding more features, you could purchase a custom website and get more for your marketing dollars.
Unlike most templates, custom websites are scalable. As your business grows, you can add additional functionality and features to your website such as an online shop, integration with your social media feeds, online project portfolios, etc.
Some of the most popular critical trends in website design today include visual elements, interactive tools, mobile responsiveness, fast load times, and personalized user experience. Many of these trends require the use of high-end tools that template websites do not offer. You can only get them from customized websites utilized by web developers.
Better SEO Performance
A lot of work goes into designing and developing a website. Most of that work is geared towards giving your site greater visibility and helping it rank high in search engine search results. Custom websites are designed to be search engine friendly, and because of this, will climb further in the search ranking than template sites.
Chances are, the same digital marketing team that designed your website also spends time behind the scenes developing digital campaign strategies to optimize your site and improve its performance over time.
SEO specialists dedicatee their time to gathering data, performing website analysis & audits, and submitting reports so that you can see how your website is performing. Over time, you gain a stronger foothold in your market and can see how SEO strategies are paying off.
This is NOT something you get from a template website.
Get a Custom Website from Socially Present
Nothing beats the look, feel, and performance of a custom website. When you're ready to take your website to the next level, we can help. Socially Present offers complete custom website design and development. To learn more about our services and schedule a consultation fill out our contact form or call 270-908-4041.