Tips for Effective Billboard Design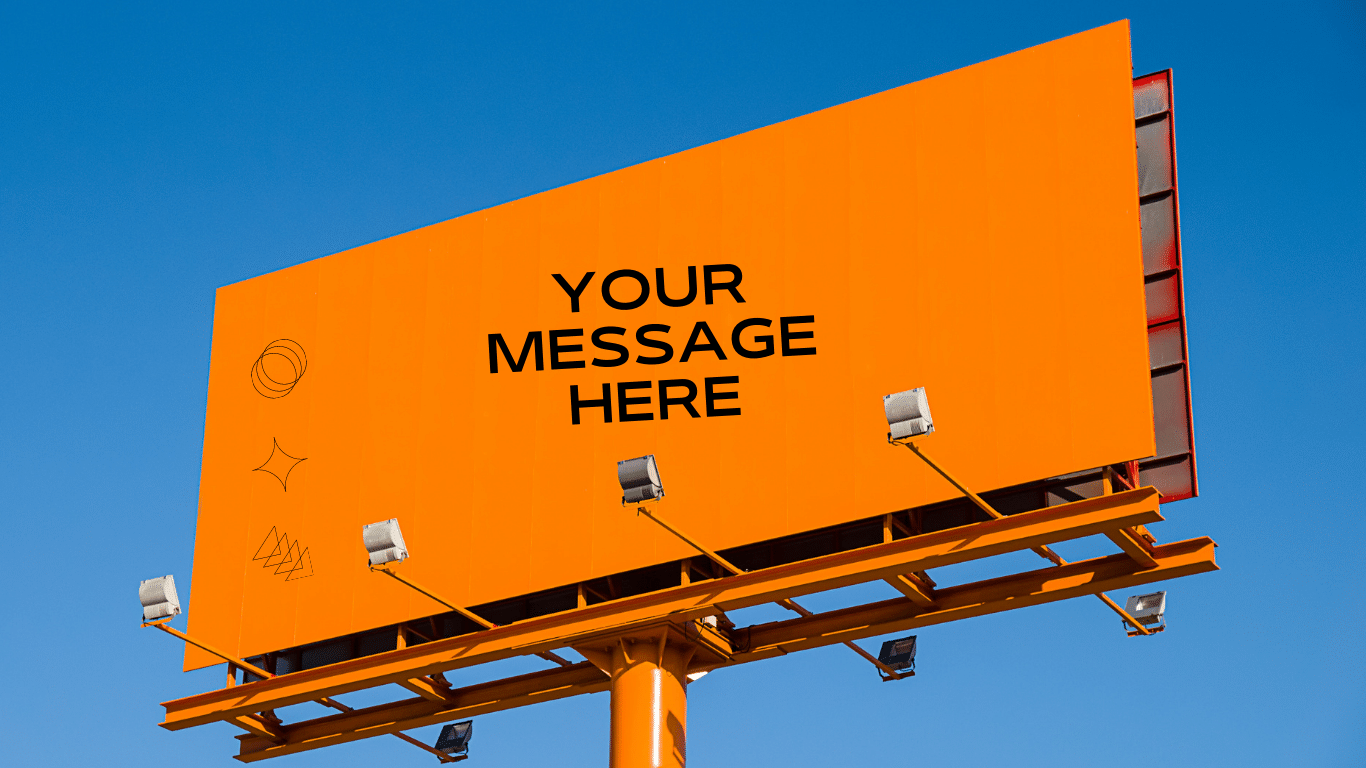 Consumers spend hours each day consuming digital content on their phones and laptops making multi-channel digital marketing initiatives a must for businesses. But what about more traditional marketing efforts like billboards and outdoor signage? Are those a thing of the past? Not at all. Traditional offline advertising like billboards can be a great addition to your marketing mix, but you must use them effectively. Follow these tips for effective billboard design.
You only have seconds to make an impression with your billboard. If you have built a solid, recognizable brand for your business, this part is easy. When you stick to your branding, billboard viewers will immediately recognize the message as yours and thus spend the limited time you have their attention focused on your message rather than figuring out who the message is from.
Don't go overboard, however, with your branding. "Make my logo bigger!"  This is something designers hear a lot. Making your logo bigger is not necessarily the best use of your limited space, especially if your logo is wordy. Your focus should be on your message and what you are offering your prospective customer.  The logo should be large enough to be recognizable but should not be the primary focus of the sign.
Be Succinct with the Written Words
The rule of thumb when it comes to written words on your billboard is less is more.
Billboard advertising should not be seen as a direct response marketing campaign. Your focus should be on branding or secondary campaign support. Say your organization is sponsoring an event. Use your primary marketing streams to promote your event then use your billboard to remind the public of the event. In other words, use your website, email marketing platforms, and social media marketing efforts to promote the details of your event, and use billboard advertising as a reminder to sign up or attend.
Professionals recommend no more than seven words in your message.  The words should be large and easy to read. Make your message clear and do not lose sight of your purpose.
Perform the Readability Test
Once you have designed your billboard, print it as a 3 x 5 image. Cut it out and hold it away from you. Can you read the message? In a mere glance, is it clear who the message is from and what you are aiming to communicate to a passerby?
Offline advertising mediums, like billboards, can provide an excellent addition to your marketing mix. Remember, you have just seconds to get your message across. Invest the time required to plan an effective billboard design. This will ensure the investment you make into this activity is beneficial to your organization and not a waste of your marketing budget.